​Best rooms with Best services

Enjoy a stay in Superior room (288 sq.ft) featuring spacious comfort with modern amenities and furnishings. These rooms have either double beds or twin beds and they all come with a desk and free Wi-Fi. ​​
We offer 10 Deluxe Rooms. The Deluxe rooms (475 sq.ft) featuring king-bedded (or) twin beds, welcome you with modern convenience and you will have space to feel at home. All rooms have bathroom with bathtub, separate rain shower and a wide selection of guest items. Each room is also equipped with a free Wi-Fi connection and can easily be arranged an extra bed for sharing guest. ​​
The Regency Hotel offers spacious and comfortable triple rooms, which are furnished with the choice of a Kingbedded and a Single bedded. These rooms consist of enlarged space and also easily can be added an extra bed for sharing guest. The room size is approximately (457 sq.ft). ​​
The Suites of The Regency Hotel are 469 sq.ft in size and have everything to offer for a modern business & leisure traveler that will make your stay unforgettable. A spacious suite room has either the garden view or pool view. Furthermore, the Suites have separate sleeping, sitting and living room area, giving you plenty of work space.​​
Room Bar Reception Dining Swimming Pool​
The Regency Hotel (Bagan-Nyaung Oo), Beside Nyaung Oo-Kyauk Pa Taung Road, Near by Shwe Pyi Highway Bus Terminal, Nyaung Oo, Mandalay Division, Myanmar.​​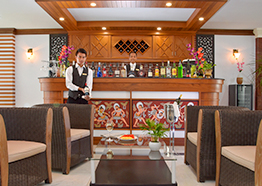 Let's begin your memorable Bagan trip by resting in The Regency Hotel. We offers tranquil,
relaxing atmosphere, far from hustle and bustle of city life. Equipped with a large outdoor swimming pool, surrounded by lush green garden with
sincere hospitality. It is indeed a very beautiful scenery with refreshing cool breeze located
in a world's famous Bagan. Definitely a memorable stay of your lifetime.​
There is a Swimming Pool attached with Indoor Jacuzzi. Public Lobbies are both in Upstairs and Downstairs. An elevator is at your 24-hour service and it is a specific lift for our guests,
with suitable room for the disables and the olds.
(+95)-9-785 99 1474 ~ 77
(+95)-61-2461256
Design by